The Pastor Nominating Committee Joyfully Presents
Reverend Ellen Crawford True
As the next Senior Pastor/Head of Staff of First Presbyterian Church
On Sunday, April 11, 2021, a congregational meeting was held to vote on the minister recommended by the Pastor Nominating Committee. The congregation unanimously voted on Ellen Crawford True to serve as our next Senior Pastor/Head of Staff.  You may watch the full Zoom meeting here or just the PNC report here.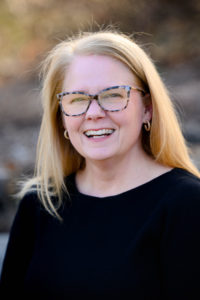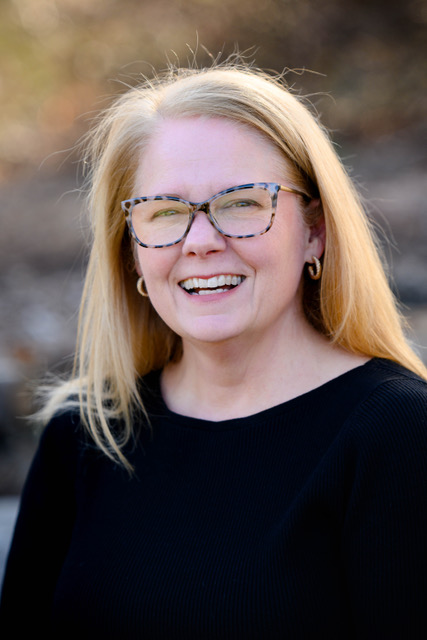 ABOUT ELLEN
Ellen is originally from Nashville, TN. She graduated from Davidson College with a B.A, in English and received a Master of Divinity from Union Theological Seminary in Virginia. She has been the Senior Minister/Head of Staff of Christ Presbyterian Church in Camp Hill, PA since 2012.
During her career Ellen has been a Parrish Associate, a Temporary Supply Minister, an Interim Pastor/Head of Staff, an Associate Pastor of Campus Ministry, and Assistant Director of Admissions at Union Theological Seminary and Presbyterian School of Christian Education. She is the Chair of the Commission on Ministry for the Carlisle Presbytery in Pennsylvania; she was the Presbytery Moderator in 2013 and served on the Presbytery Council from 2006-2013. Since November of 2018, she has served alongside other Harrisburg area clergy in a Racial Unity and Action Coalition.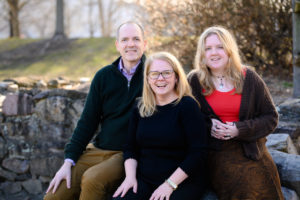 THE TRUE FAMILY
Ellen is married to Dave and they have one daughter, Abby and a dog, Smuckers.
Dave is Associate Professor of Religion at Wilson College in Chambersburg, PA where he has taught for almost 18 years. An ordained Presbyterian minister, Dave received his PhD and ThM degrees from Union Theological Seminary in Virginia (now Union Presbyterian Seminary). He serves as co-editor of Political Theology, an academic journal focused on religion and
politics. He has authored and edited two books. He was born in Kentucky and is a fan of UK basketball (yes, even this year).
Abby will graduate in June from Camp Hill Senior High School where she is Student Council president and Editor of The Blue and White, the school's newspaper. She is still deciding which four-year college she will attend in the fall. Born in Greenville, NC, she has been a UNC Tarheel fan since birth.
Smuckers is a 4 1/2 year old spoiled rotten beagle-springer mix.
FROM YOUR PASTOR NOMINATING COMMITTEE
The Pastor Nominating Committee began meeting in January of 2020. We reviewed over 40 candidates and prayerfully considered each one. When our committee first became aware of Ellen, we knew immediately that she was outstanding. It did not take us long to realize she was who God was calling for First Presbyterian Church and thankfully she felt the same. Your PNC prayed for the Holy Spirit to guide us through each meeting and to the one God was calling for our church. God is good and the Holy Spirit did indeed lead us to Ellen. Please know that the decision by the PNC to call Ellen was 100% unanimous. Ellen is intelligent, serious, funny, engaging, a hard worker, easy to talk to and dedicated. She is also the author of, And So I Kept Living and other Sermons that Matter. Ellen will begin on June 15th. We are excited for you to meet Ellen and her family!
The PNC is grateful for the support and prayers of our congregation throughout this search process. We are sincerely honored to welcome Ellen to our church family.
The Pastor Nominating Committee,
Betsy Liles, chair, Dave Goff, Margaret Hillman, Cheryl Kelling, Rindy Moore, Todd Phillips, Kathy Pilkington, Nathan Woolwine