Wednesday Night Fellowship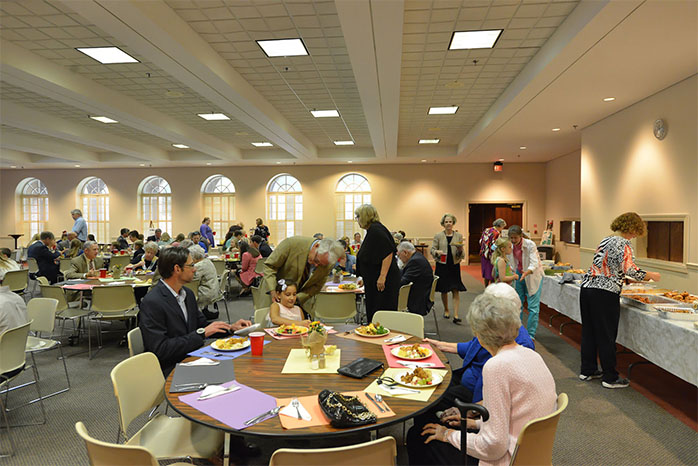 Join us for Wednesday Night Fellowship as we share dinner and a program. This winter into spring 2020 we will gather for food, fellowship, and fun on the following Wednesdays:
January 8, January 22, February 12, February 26 (Ash Wednesday), March 11, April 22 and April 29!
We will also have dinner on Maundy Thursday, April 9.  We will dine on some of Jayne's greatest hits as well as deepen our walk of faith together. We'll be exploring many topics central to practices of the church: prayer, food, worship, sacraments, money, service, and community, featuring a diversity of voices leading us to new ways of thinking about these faith practices.