Presbyterian Women's Kick-Off Dinner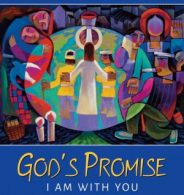 PRESBYTERIAN WOMEN'S KICK-OFF  DINNER
WEDNESDAY, AUGUST 29, 2018
DAVIS HALL, 6:30 P.M.
Cost:  $6.00, with reservations due by Wednesday, August 22, 2018
TO RSVP, call the church office at 704-788-2100, return a blue card
at worship or register online.
(Childcare available by reservation for infants-preschool.)
The Presbyterian Women/Horizons Bible study topic this year is God's Promises: I Will Be with You Always. The study's author is Amy Poling Sutherland, a co-pastor at First Presbyterian Church, San Marcos, Texas. The committee who chose Amy, "directed her to write a study that approached God's promise, to be with us in good times and bad times and to never forsake us, through examples in the Old and New Testaments."
Please plan to be present with us at this kick-off dinner as we begin our 2018-2019 year together!
Forgiven and freed by God and Jesus Christ, and empowered
by the Holy Spirit, we commit ourselves
to nurture our faith through prayer and Bible study,
to support the mission of the church worldwide,
to work for justice and peace, and
to build an inclusive, caring community of women
that strengthens the Presbyterian Church (U.S.A.)
and witness to the promise of God's kingdom.