Presbyterian Women's Kick-Off Dinner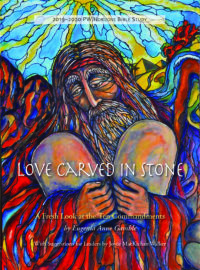 PRESBYTERIAN WOMEN'S KICK-OFF  DINNER
WEDNESDAY, AUGUST 28, 2019
DAVIS HALL, 6:30 P.M.
Cost:  $6.00, with reservations due by Wednesday, August 21, 2019
TO RSVP, call the church office at 704-788-2100 or sign up online.
(Childcare available by reservation for infants-preschool.)
The Presbyterian Women/Horizons Bible study topic this year is Love Carved in Stone. The study's author is Eugenia Anne Gamble, who will give us a fresh look at the ten commandments.
Forgiven and freed by God and Jesus Christ, and empowered
by the Holy Spirit, we commit ourselves
to nurture our faith through prayer and Bible study,
to support the mission of the church worldwide,
to work for justice and peace, and
to build an inclusive, caring community of women
that strengthens the Presbyterian Church (U.S.A.)
and witness to the promise of God's kingdom.