Virtual Sunday School Classroom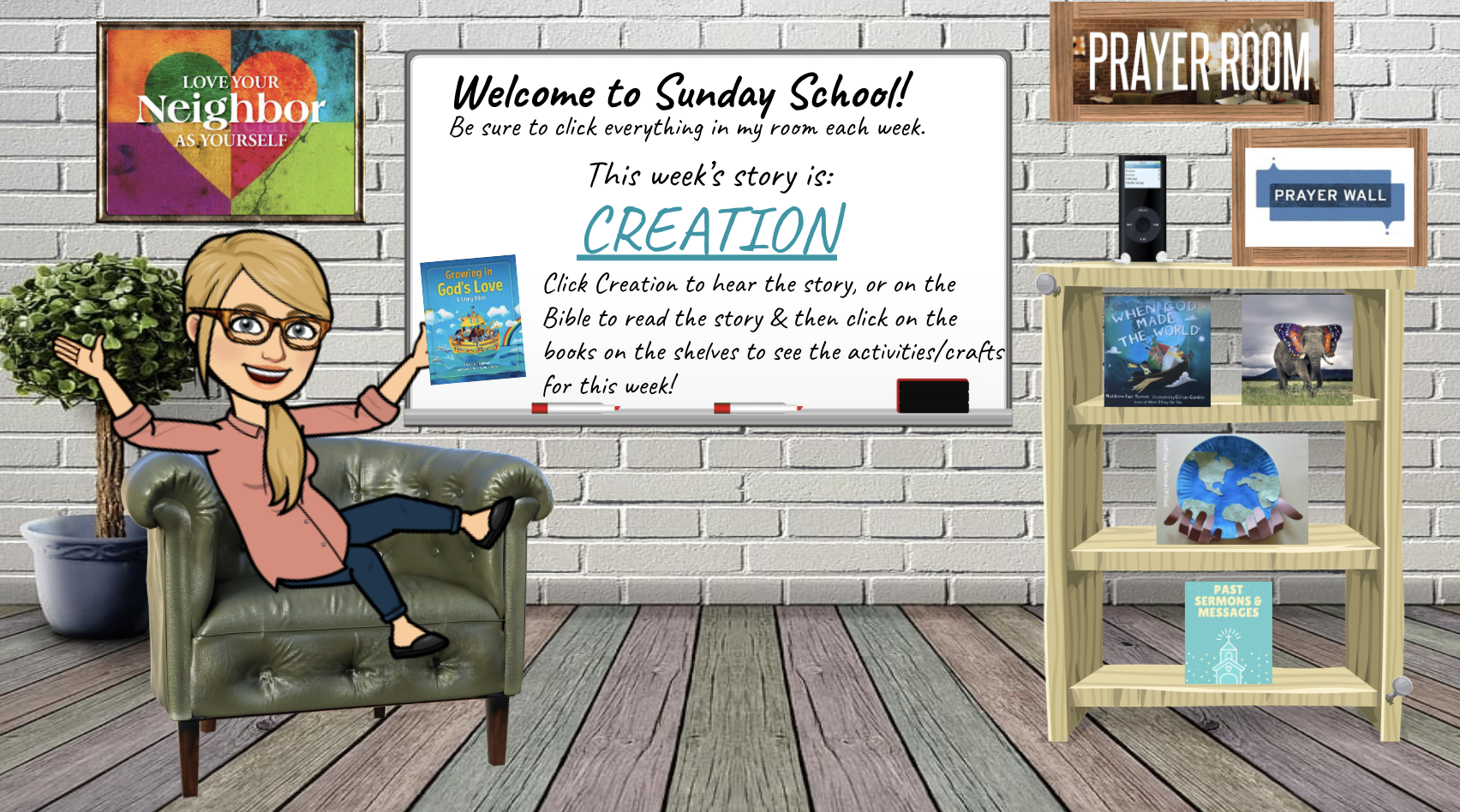 Welcome friends! This Fall for family faith formation we will be using our Virtual Sunday School Classroom with our new Growing in God's Love curriculum. For Pre-K through 5th grade children, this includes a monthly supply kit to take home and use with the virtual classroom each week. In the classroom you will find so many clickable links such as a prayer wall, a mission opportunity, a music playlist, and the weekly changing activities and story video.
The at-home kit bags are available for pick in the lobby area of the Fellowship House at the beginning of each learning module. Be sure to grab your kit to be ready to go for the lessons. You can access the Virtual Classroom through the link in the weekly Banner newsletter or by clicking on the picture below.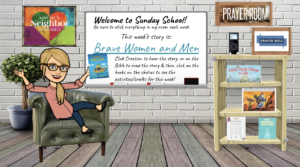 This Sunday we are learning about Thankfulness! The content in the virtual classroom will change weekly as the we hear a new story each Sunday.
Our next learning unit will be for the season of Advent, called "The Birth of Jesus."
This is what our learning module will look like for this unit:
November 29- How Can This Happen?
December 6- A Prophet is Born
December 13- A Baby is Born
December 20- Surprise Visitors
December 27- Visitors from the East
If you need to access the at-home instruction guide, you will be able to find it here, when the unit begins.
If you have any questions about our Virtual Classroom, your at-home kit, or faith formation, please don't hesitate to contact Pastor Rachel or a member of the Christian Education Committee.